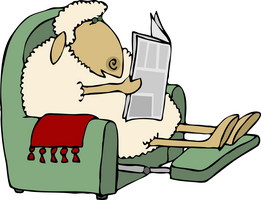 With so much going on this week, I've decided to revive my "Best Bytes" column, which I have let lapse for quite a while. It is mostly an eclectic collection, in no particular order, of things I thought were interesting during the past week – not always genealogy-related. I hope you find something to enjoy here!
What's Hot
Global Family Reunion Launches Crowdfunding Campaign to Unite the World and Fight Alzheimer's
Enter the 'Who Do You Think You Are?' Sweepstakes
National Genealogical Society Launches NGS Monthly — A New Digital Publication
50% off MyHeritage (Offer Good through 16 March 2015)
More Than 40,000 Digital Genealogy Books Now Fully Searchable and Downloadable for Free at GenGophers.com (see Randy Seaver's review under Blogs, below)
FindMyPast offers Free access to over 2 billion family history records this weekend
Olive Tree Genealogy is offering a giveaway: Win a 6 Month U.S. Discovery Membership to Ancestry
BillionGraves March Madness Competition – Randy Seaver with more hot news! I don't love basketball, but this might be fun.
Being old should have some perks: Ancestry.com AARP Discount – Updated Information
Cool Stuffs
Imagine, if you will, living In A World Where Email No Longer Exists
Google Cameras Go Zip-Lining Through the Amazon Rainforest
A Look at How Colorizer Dana Keller Breathes New Life Into Historical Photos
NASA Probe Finally Arrives at an Icy Alien World
In the News
Archaeologists find two lost cities deep in Honduras jungle – Apparently so remote that the animals weren't even scared!
200-year-old Washington Monument Time Capsule Opened
Help Wanted
Blaine Bettinger, The Genetic Genealogist, is Collecting Sharing Information for Known Relationships. Find out how you can help.
Just for Fun
Yikes. The 34 Most Impressive 1980s Teen Hairstyles. These Are On An Epic Scale.
From the Blogs
Genealogy Gophers Website is Launched – Free Genealogy Books. Randy Seaver of Genea-Musings explains his experience with this new search tool. I played around with it this afternoon and found a few tidbits about collateral lines, but nothing that knocked my socks off. It certainly has potential. 
Salty Or Sweet from the 23andMe Blog. Definitely sweet. 🙂
Because, ewww: Not Your Grandfather's Funeral by Joy Neighbors on A Grave Interest.
WHEN JUNIOR ISN'T SENIOR'S SON by Bill West of West in New England. If genealogy was easy, it wouldn't be any fun (yes, it would).
Fave Photo of the Week
Actually, there are three: these sweet, little girl photos shared at Linda Stufflebean's Empty Branches on the Family Tree: TREASURE CHEST THURSDAY: FAVORITE PHOTOS. 
The Last Byte
Just a bit of shameless self-promotion: If you have not yet signed the petition to save the Prado Dam Mural, I hope you will consider doing so. Read more in my article, Save the Prado Dam Mural.