LITTLE BYTES OF LIFE
Genealogy, Technology, & Stuff I Like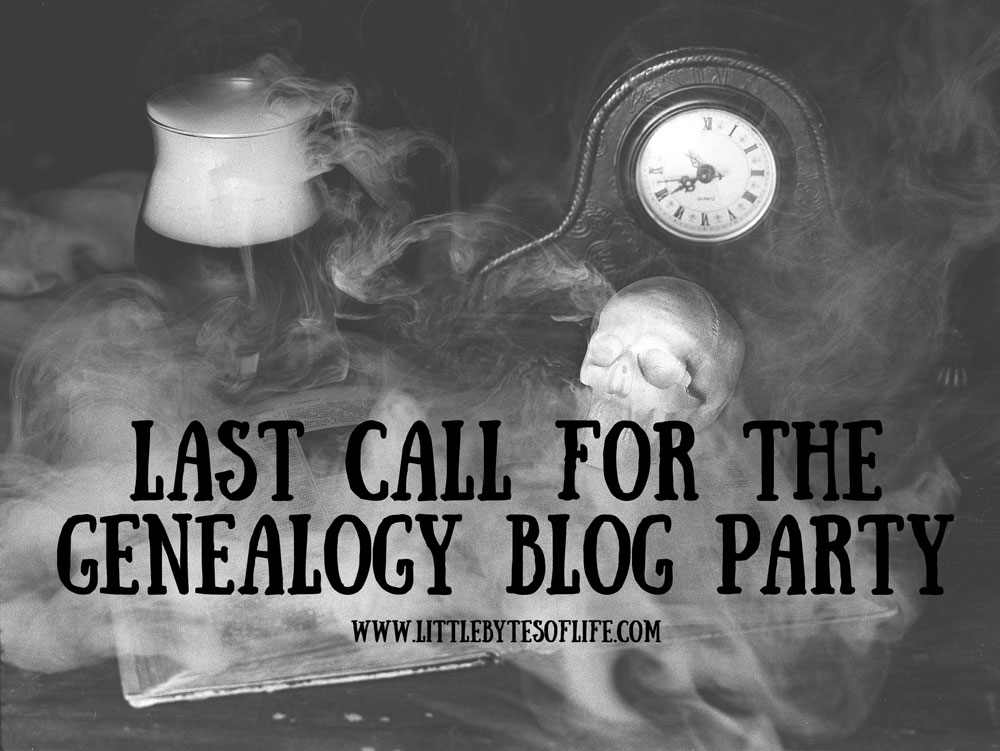 The final hour is drawing nigh.
(I've always wanted to say that something was "nigh.")
You have until the clock strikes midnight on October 29, 2016, to tell us about the STRANGEST THING you've found in your genealogical research. 
Joining the party is easy: visit this link to enter your post information. Entries are moderated to prevent zombies, so please be patient.
Don't forget to haunt the posts of at least three other party goers and leave a comment. Scaring is caring!
Voting will commence on October 30, and end at midnight on All Hallows Eve, October 31st. Bloggers, remind your undead friends and family to cast their votes. Bad luck to all! 😉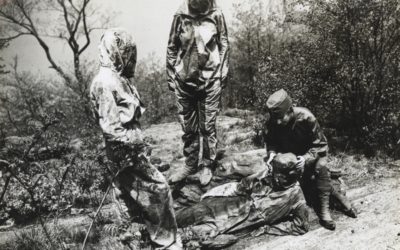 This week's 10 Things includes a 48-year mystery solved by an amateur genealogist, Ellis Island immigrants in living color, Oregon Trail wheel tracks, genealogy for kids, and more!
read more