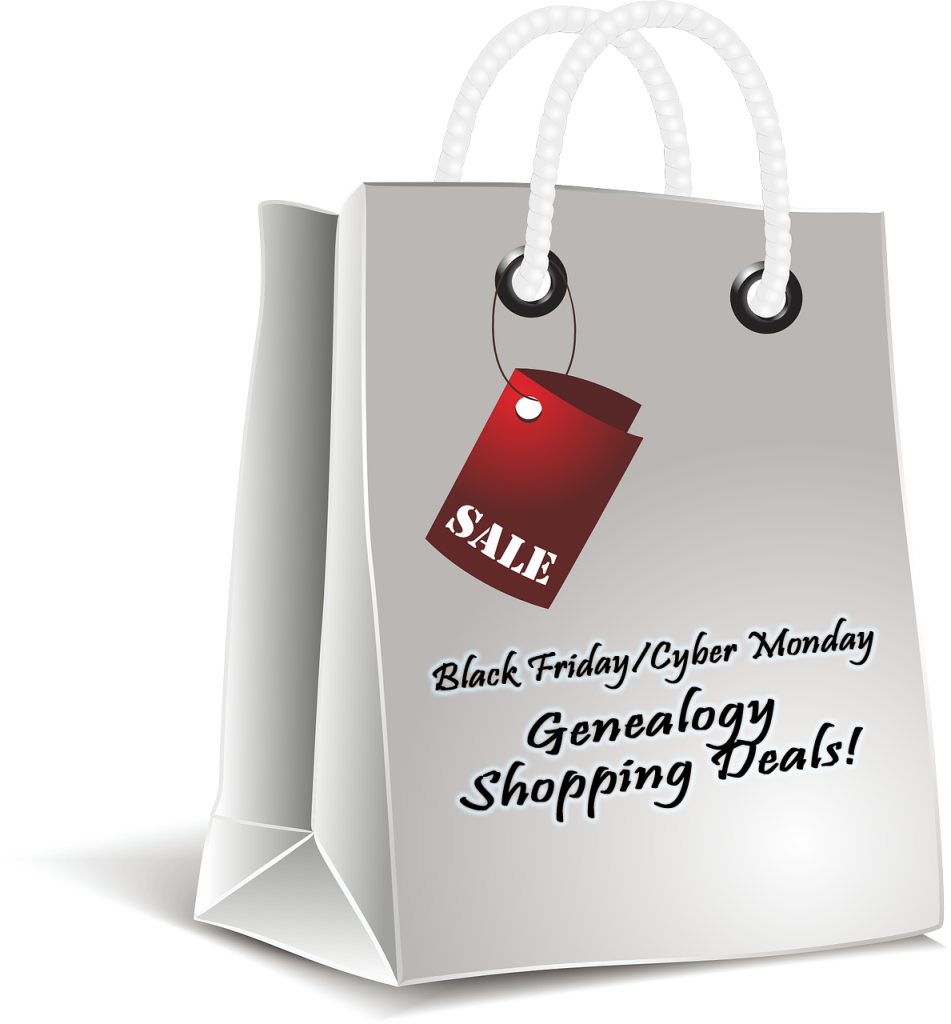 I love this time of year: family gatherings, good food, and awesome SALES! Believe it or not, I really used to enjoy getting up early on the Friday after Thanksgiving to experience the hostility excitement of Black Friday shopping. Now that I'm older – and a teeny bit wiser – I would much rather shop the interwebs from the comfort of my sofa with a big cup of coffee.
So these are a few deals that caught my eye while I was doing this year's pre-shopping "recon." I hope you find something you like – be sure to check back for updates!

UPDATED 11/27 to add new deals from Genealogical.com, Evernote, and Amazon.com to the Featured Deals section.
UPDATED AGAIN 11/27 to add deals from Hack Genealogy, The Armchair Genealogist, Thomas MacEntee, RootsMagic, and another offer from the In-Depth Genealogist to the Additional Deals section.
UPDATED 11/28 to add Legacy Family Tree to Additional Deals section.
UPDATED 11/29 to add Newspapers.com to the Featured Deals section.
FEATURED DEALS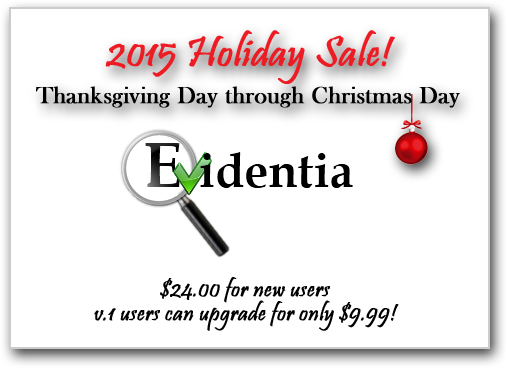 Evidentia software helps you organize and analyze your evidence in a manner that supports the Genealogical Proof Standard (GPS). From now until Christmas day, you can purchase the current version of Evidentia for $24.00. Users of version 1 can upgrade to the newest version for only $9.99 (upgrades from v.2 are free). A free trial copy is available for download.

If you need books for your genealogy library – and frankly, who doesn't – now is the time to shop Genealogical.com! From now until 11:59 p.m. on November 30, everything is on sale for 30% off. Choose from titles like the third edition of Evidence Explained: Citing History Sources from Artifacts to Cyberspace, by Elizabeth Shown Mills, Jamestowne Ancestors 1607-1699, by Virginia Lee Hutcheson Davis, Mayflower Increasings, by Susan E. Roser, or ANYTHING ELSE you can find on Genealogical.com! Be sure to add the special code THANKS15 (all caps, no spaces) in the Discount Code box on the "Shipping and Handling" page during the check-out process to receive the discount.

Fold3 is a must-have for anyone doing U.S. military research. From now until November 29, you can subscribe to fold3 for $47.95, which is 40% off the regular price, and even a few dollars cheaper than the typical discount for Ancestry.com members. Don't miss out on this great price!

If you've been waiting to purchase the fabulous Scrivener writing software, now's the time! This weekend only, Scivener will be on sale for just $25.00, which is almost 40% off the regular price. I started using Scrivener a few months ago, and I love it! Download a free trial first, so you can try before you buy.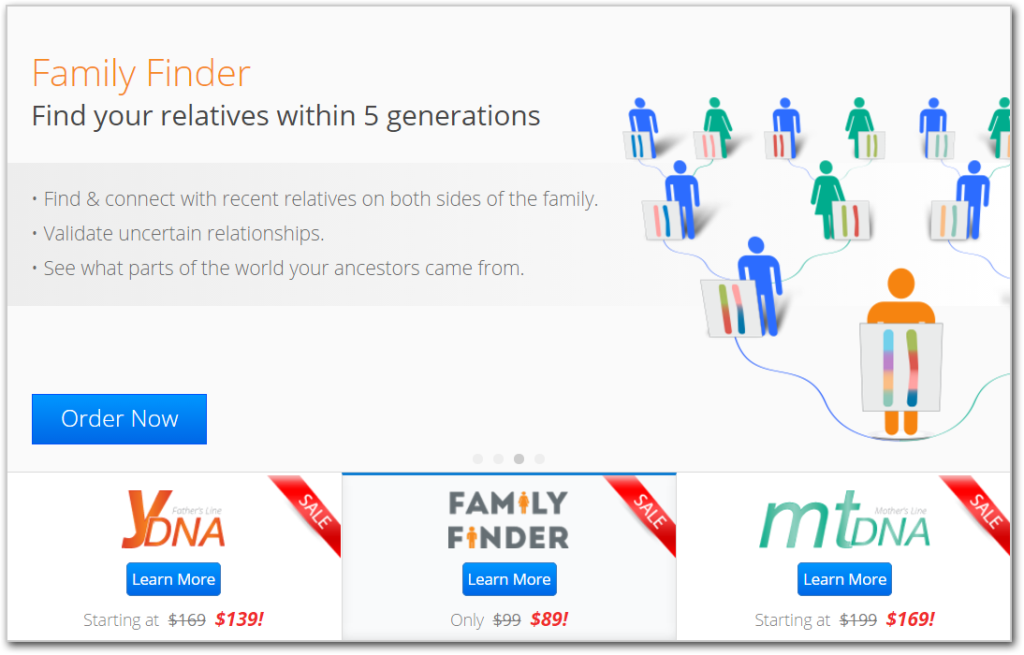 In addition to the "Mystery Rewards" which are being emailed to current customers, Family Tree DNA is offering discounted pricing on orders of new kits. Remember, Family Tree DNA is currently the only company offering Y-DNA and mtDNA tests, so if you are in the market for one of those, you won't want to miss the discounted pricing!
You may have heard that 23andMe recently received FDA approval to provide genetic (not just genealogical) information to consumers. Kits are currently priced at $199, but the company is offering a holiday promotion of "buy one, get 10% off each additional kit."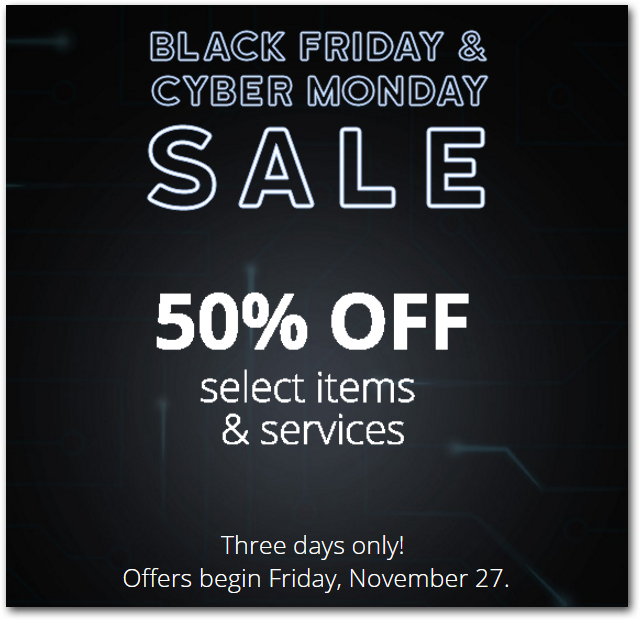 Ready to start blogging your family history? Or maybe you're ready to move your current blog to a self-hosted WordPress platform? If so, I highly recommend Bluehost as a hosting provider. I was referred to Bluehost a couple years ago by several trusted genealogy blogger friends, and I am so glad that I took their advice. The Black Friday sale starts at 12:00 a.m. MST on Friday, November 27th. There will also be a Cyber Monday sale with even deeper discounts on hosting packages, so stay tuned!

In addition to Amazon.com's crazy-awesome $34.99 deal on the 7″ Kindle Fire
, they are also offering 30% off of any book in their store. Enter "HOLIDAY30" at checkout under the "Gift cards & promotional codes" section to receive 30% off any ONE (1) book, with a maximum discount of $10.00. The offer only applies to print books (remember those?), and expires on November 30 at 2:59 a.m. EST (full list of terms here). I've got my eye on David Dowell's NextGen Genealogy: The DNA Connection
, so I think now is the time to buy a present for me!

Search genealogy books here
.
Another amazing deal from Amazon.com: Amazon Cloud Drive – Unlimited Online Storage (1 Year Plan), regularly priced at $59.99, is on sale for only $5.00! If you've been looking for a cloud back-up service, you will definitely want to take advantage of this deal!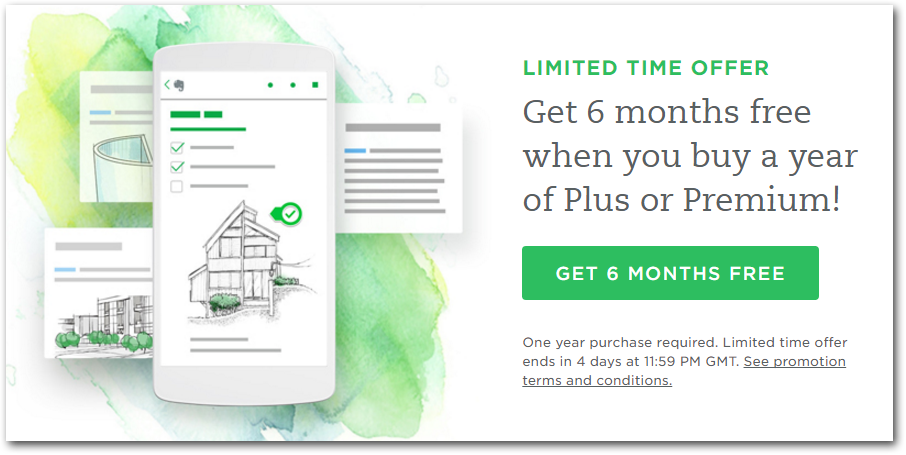 If you aren't using Evernote for your genealogical research, you should be! From now until December 1 at 10:00 a.m. GMT, you will receive an extra 6 months free when you purchase a 1-year premium subscription for $49.99. Not sure how to use Evernote for genealogy? Pick up Kerry Scott's book, How to Use Evernote for Genealogy: A Step-by-Step Guide to Organize Your Research and Boost Your Genealogy Productivity, and get 30% off the print version (see above).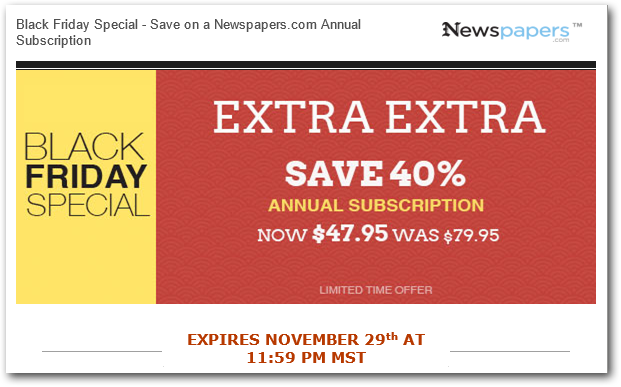 Newspapers are an absolute goldmine of information nuggets. In fact, without newspapers, I would probably never have found out where my great-great grandmother was buried (or it would have taken me much longer to find). Newspapers.com is offering a 40% discount on an annual subscription, but hurry because the offer expires on November 29 at 11:59 p.m. MST!
ADDITIONAL DEALS