LITTLE BYTES OF LIFE
Genealogy, Technology, & Stuff I Like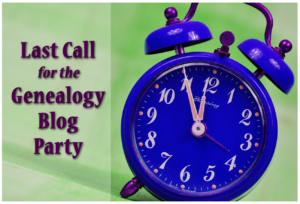 The bell will be ringing soon on the September edition of the Genealogy Blog Party!
You have until midnight on September 28, 2016, to add your lesson plans to the September collection. Joining the party is easy: visit this link to enter your post information. Entries are moderated to prevent spam, so please be patient.
Don't forget to visit the posts of at least three other party goers and leave a comment. You can also hover over any of the tiles to easily share posts on social media. Sharing is caring!
Voting will commence on September 29, and end at midnight on September 30. Bloggers, don't forget to tell your friends and family to cast their votes – good luck! 😀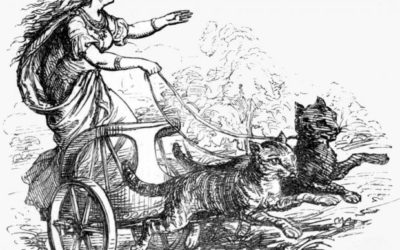 I'm back with 10 Things, including Viking cats, three DNA mysteries solved, a Gold Star Mother from WWII, and yes, you can go home again!
read more